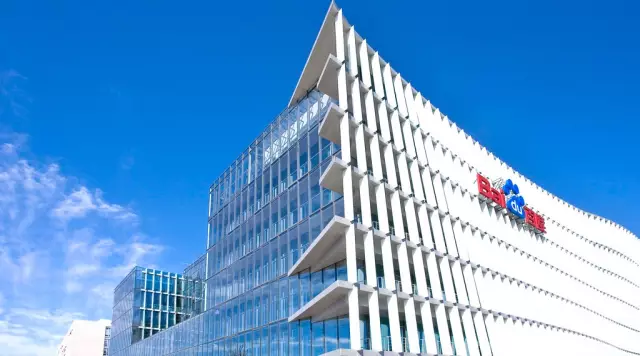 Baidu Doctor, an AI powered medical app, will be closed on March 10, 2017. This business reshuffle will shift resources into artificial intelligence (AI) and expect recovery and growth in 2017. Beidu's revenue decreased by 2.6 percent to CNY 18.21 billion yuan (US$2.65 billion), from CNY 18.70 billion a year earlier. Baidu has been forced to cut healthcare ads due to government crackdown on healthcare advertising. According to its official website, Baidu Doctor is available in 343 cities, 12,862 hospitals and has provided services to 9 million patients accumulatively.
In October 2016, Baidu launched AI bot called Melody. Baidu Doctor collects medical information from patient and transmits it to doctors for diagnostic purposes. With the APP, patients can ask medical questions and make appointments to meet with their doctors. Melody, a chatbot powered by artificial intelligence (A.I.), is placed in Baidu Doctor app. It can generate automated medical diagnoses. Deep learning and natural language processing are the core technologies for Melody. With melody, a patient can inquire health problems. The medical chatbot will ask follow-up questions on symptoms in order to identify the severity of their health problems. Doctors will receive preliminary health information from patients, and then decide whether they need to make an appointment. It can generate automated medical diagnoses, but it cannot make diagnoses directly to patients. Instead, it sends responses on behalf of doctors only after doctors verify the diagnoses information. Under a rapid aging population situation, shortage of healthcare professionals is particularly pronounced in China. The medical chatbot facilitates communication between doctors and patients, schedule appointments, and healthcare solution. It has a long way to replace doctors.
Baidu is expanding aggressively into the field of artificial intelligence. In February 2017, it announced that it would plan to acquire Raven Tech, a Chinese smart home startup which developed an AI voice assistant platform. Raven Tech is an alumnus of the Microsoft Venture Accelerator and Y Combinator. It has previously acquired $ 18 million investment from Zhenfund, DCM Ventures and Y Combinator. This acquisition will strengthen Baidu's smart home service. Cheng Lu, Raven Tech's CEO, will lead Baidu's smart home device business and report to Lu Qi, Baidu Group's president and COO. Baidu's AI is headed by Baidu chief scientist Andrew Ng, the founder of Coursera. What is more, China's National Development and Reform Commission is funding Baidu's development of a national deep-learning research lab, according to a post on Baidu's Wechat account. The research will focus on deep learning, computer sensory technology, computer vision, biometric identification, human-computer interaction, standardization, deep learning intellectual property rights.